Care Giving A Stressful Job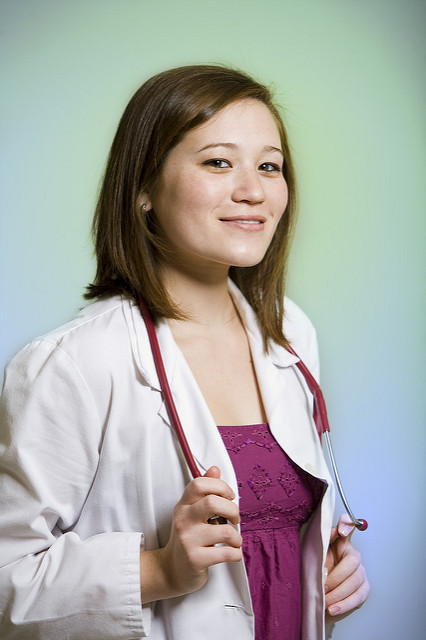 It's an understatement that being a caregiver for an elderly loved one is stressful. And in general, by the time you accept that you are in the role of "primary caregiver," the need to help your elderly parent is already advanced. So you usually have some "catch up work" to do so you can establish some controls over your aging parent's medical situation, finances and lifestyle.

To make the stress of the task more acute, in many cases neither the caregiver or the one being cared for like the job or volunteered for it. The senior citizen receiving the help is often hostile, resistant to the necessary changes that the caregiver must implement and sometimes downright disagreeable. Because this is probably your mom or dad you are taking care of, there are those trained reactions you have to them that when they say what goes, thatís what goes. But now you are the caregiver and they are in the role of the one who must obey. That reversal of roles is hard for both parent and child to get used to.

The stresses come from the elderly senior citizen, from expectations of other siblings and even from your own high set of standards. You may have the attitude that "nothing but the best is good enough for my mommy or daddy." And while that sounds good in a toast, being a caregiver is all about compromise. They may deserve your attention 24/7 but realistically if you can drop by an hour a day and then spend the rest of your day taking care of your job, your kids, your spouse, your housework and, oh yes, yourself, that is probably a reasonable expectation.

So right up front, it's good to recognize that as you settle into the job of primary caregiver for an aging parent, there is going to be an increase in stress in your life. Stress has been identified as one of the big causes of physical and mental health problems for adults. Some stress in life is expected and is good for us. But when stress begins to overwhelm you, you can go through a decline of your own health that is not good for you, the one you are caring for or anyone in your family either.

For family of the caregiver, you have some care giving to do yourselves. That one person is on the forward line of a struggle that really the whole family should be involved with. If you live far from your parent and your brother or sister is doing the careering, be aware of the stress they are under and be supportive. You can do all you can to help out to take some of the stress off. Perhaps you can coordinate with the other distant siblings and relatives to call your parent regularly and take some of the relationship pressure off of the caregiver sibling.

Above all, if you have suggestions for the caregiver, give them in love and without "nagging." That sibling is painfully aware that she is carrying the load for the whole family so communicate your support and gratefulness and that your suggestions are meant only for mom or dads good, not to criticize the hard work your sibling is doing.

But the one person that can do the most to deal with the stress of being a caregiver is you, the caregiver. You have to see taking care of yourself as much a part of the job of taking care of your parent as any of the other duties you do. You are a huge resource to your mom or dad so tackle care of that resource for their sake. If you do, not only will you be a better caregiver, you will live happier and continue taking good care of your family and other responsibilities as well. And that's a healthy approach to care giving and the only approach that will work if the job goes on for a long time.
---
Caregiving & Stress Related Items For Sale
---
More Articles
Giving Thanks For Being A Caregiver
Quality Of Life For Your Senior Citizen
Is Mom A Sucker For Senior Scams
Listening To Your Parents Even Now
Where Should Grandma Live In Home Care
The Caregivers Greatest Enemy Resentment
When The End Is Near Terminal Illness
That Thing We Dont Talk About Facing Death
---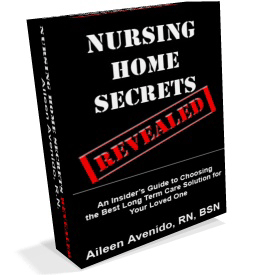 ---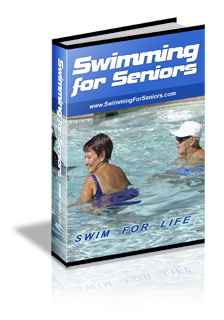 ---
---
Best Clickbank Products
---
More Articles
That Thing We Dont Talk About Facing Death
... should be aware how heavily the topic we don't talk about weighs on the minds of your parents. If you have lost one parent, the surviving spouse is even more aware of the issue. But there are good reasons to remove the stigma from talking about end of life issues with your elderly parent. That is because ...
... when you must give her all of your time. This is invaluable during time when you are moving her from her own home to the assisted living center or if your parent is terminally ill and you need to be constantly available in those last months of her life. Above all, solicit the support and love of your ...
Does Grandpa Like Hmself Senior Self Esteem
... self esteem if vital to their success in school and in life. Now you are in that relationship with your mom and dad and while you are not "raising them," you have taken on the caregiver role which means in addition to worrying about their finances, their physical health, their diet and their living arrangements, ...
Where Should Grandma Live In Home Care
... burnout is a big problem when everything rests on you for the health and well being of your parent. So it s good for you to be able to go home and just let it go for a while. If that sanctuary away from the stresses of being a caregiver can be preserved, it should be at all costs for the health of you, ...
Quality Of Life For Your Senior Citizen
... that will be a fitting pay back for the loving household they provided to you all those years. Here are just a few things you can make happen to make their lives happier... 1) Dinner every week. If you have a routine time when you either come to your parents home and bring dinner or have them to your ...
Care Giving A Stressful Job