When The End Is Near Terminal Illness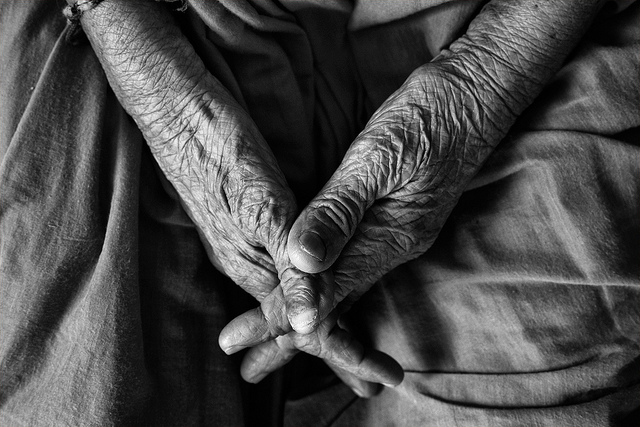 Providing care for your adult parent during their retirement years can be a demanding job. And the job continues to become more demanding as your parent gets older and his or her health declines. You will have to make more and more difficult decisions as the end grows closer and many of them you will make without the consultation your elderly parent if his mental abilities have slipped away due to the affects of aging.

If the senior citizen you are caring for is dealing with a terminal illness that lingers, those demands will become virtually overwhelming. When the end is near like this, your need for assistance will become acute. This is no time to try to be stoic. Dealing with a dying senior citizen is something that is usually outside of the abilities of caregiver children.

If you see that time coming, now is the time to make arrangements for additional help. If funds are in his estate, you can arrange for in-home nursing care. These outstanding organizations can be with the senior citizen for as many hours as day as you need them to be and provide skilled medical care to minister to the demands of your parent's terminal disease.

But once your doctor confirms that your parent is terminally ill, waste no time in getting hospice involved. This is a federally sponsored program that is part of Medicare and they are trained specifically in dealing with death and the dying with skilled care, equipment and medications that will cost your parent nothing and take a huge amount of stress off of you. Hospice has been a lifesaver for many a weary caregiver who is worn out from months or years of care giving and is incapable of dealing with the extra demands of the patient's final months of life.

But there is an adjustment you as caregiver will have to make as the nursing care personnel and hospice begin to surround your parent more and more in preparation for his or her final days. You have been so intensely involved with every aspect of your parentís needs. And you have done a good job of getting them this far. But now you have to step away and let these skilled professional caregivers provide the comfort and medical care that only they can give.

This may be difficult because your parent will still call for you to be nearby especially during these weeks. This is a time to bring in clergy, and to alert your siblings who may have to travel to be by momís bedside in her final days. While there will be tears, if they can be with her a little bit before the final moment comes, that is a closure for the family that is tremendously valuable. And it helps your aging parent to have her children close to her as she approaches her final transition to another life.

Hospice will help you go through the transition in your own mind and heart to accept that the passing is near. It will take some emotional courage to begin preparing for the funeral even though your parent is still with you. But this can also be a bittersweet time of sharing because if your parent accepts what is to come, she can have some say into what she wants to have happen at the funeral and about other final arrangements.

Perhaps the strangest transition that you alone as the primary caregiver will go through will happen in the days just after the passing. There is always a shock when your loved one dies even if it was very much anticipated. But you will go through another drastic set of emotions that can only be described as "separation anxiety."

When you get that news that your parent has passed, you will suddenly feel the lifting of a burden that may have been on you for months or years. You no longer have to worry about your parent any more. You donít have to go there, take care of her food or medicine and comfort her any more. The lifting of that pressure can be liberating and disorienting for you. You will feel strange throughout the funeral and the family times as well. But keep these feelings in your heart as well because they will be sensations that only you and others who have been primary caregivers will ever be able to understand.
---
---
Nearing Death Related Items For Sale

Posted on Thursday January 01, 1970

Posted on Thursday January 01, 1970

Posted on Thursday January 01, 1970

Posted on Thursday January 01, 1970

Posted on Thursday January 01, 1970

Posted on Thursday January 01, 1970

Posted on Thursday January 01, 1970

Posted on Thursday January 01, 1970
---
More Articles
Listening To Your Parents Even Now
Giving Thanks For Being A Caregiver
Going To A Better Place Assisted Living Facility
Guilt Helps Nobody Caregiver And Guilt
Where Should Grandma Live In Home Care
Managing Your Senior Citizens Medications
Quality Of Life For Your Senior Citizen
Never Too Old Making A Difference Together
---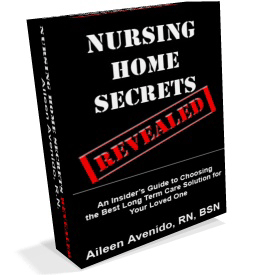 ---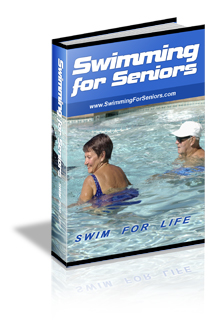 ---
---
Best Clickbank Products
---
More Articles
... "putting him away" somewhere so he won't be a nuisance to you. And you don t want him to get that idea. But many seniors are open to going to a senior citizen's center or to a church program for the elderly that serve the same function. The best way to find the right adult day care situation for your ...
Quality Of Life For Your Senior Citizen
... life." That is a good phrase because if your childhood had times of joy and happiness because you were part of a loving family, that was because your mom and dad went beyond the physical basics and made your life fun, full of love and laughter and good times that you would remember forever. Perhaps you ...
That Thing We Dont Talk About Facing Death
... and those who are depending on you including your aging parents and your children may be looking to you for some answers in that area. It will take some courage but face those issues so you can be ready to help your parents face them, too. If you have a religious faith and your parents share that outlook, ...
Senior Citizens Bill Of Rights
... automatic doors so everyone can get out? If the facility offers food service as part of their package of services and if there is a charge for that service, there is a basic expectation that there will be meals made available three times a day, that it will be healthy food and that your parent will never ...
We Are The Sandwich Generation
... moms and dads with all the demands that rising children, teenagers or maybe the children of our children can put on adults in this new century. At the same time, caring for aging parents can be even more stressful and hard on The Sandwich Generation from an emotional stress point of view. The stress we ...
When The End Is Near Terminal Illness