Managing Your Senior Citizens Medications
"Old people need a lot of pills."

That was an observation the grandson of my adult parent observed about his Granddad. And while that may be a bit of a crude way of making that observation, it is certainly a correct observation. The truth is that senior citizens sometimes to find themselves taking a vast array of pills and medications. Sometimes the diversity of medications can become hard to keep track of. That is why so often your aging parent may have a pill dispenser kit which allows him to measure out the drugs for an entire week to try to keep it all straight.

The real concern with that much medication being used at the same time is medicine interaction. If your retired mom or dad takes five, six, seven or more pills at a time, it's easy to imagine that one of those medications might get into conflict with another. This is not an idle concern. Many drug related overdoes or interaction problems happen to senior citizens every year because they combined their many prescription medications with over the country drugs or with alcohol and the chemical reaction in their bodies became explosive.

So because you are the caregiver to your aging mom or dad, itís up to you to come up with some strict rules that you have to insist become the law of the land for your mom or dad to assure that there is little or not possibility of a drug related reaction which could lead to hospitalization or death.

Knowledge is power when it comes to managing your senior citizen's medications. And the two key people you should turn to for that knowledge are your parentís doctor and pharmacist. Sometimes the problems that arise of medicines that conflict come from the influence of many doctors in prescribing drugs. So be sure there is one doctor who is in charge of your parent's health in general. Have him or her review the current crop of medications, their frequency and ingredients to assure that there is no potentially dangerous interactions.

Your pharmacist can perform the same function as he is trained in understanding the way drugs work. So, as with the doctor, itís good to pick one pharmacist for all of your parent's drugs and schedule a time to go over the entire medication picture with the pharmacist to look for potential problems.

The next important area of focus to avoid potential medication mistakes is the home. There is a lot you can do to prevent your aging parent from accidentally taking the wrong medications or the wrong dosages, either of which can cause potential problems. If the medicine cabinet where the meds are kept is full of similar looking bottles and the only way to tell them apart is fine print on the bottles, do your part to make them unique.

You can buy multicolored bottles to transfer the drugs into. Then you can write out your parent's medicine schedule in clear understandable terms like, "3 p.m. take 2 from the blue bottle, 1 from the pink bottle and 1 from the green bottle." You can even take the next step of using a label maker to mark each bottle in clear, large print type so there is no possibility that what is in that bottle could be misunderstood.

Take proper care to keep track of medicines and their expiration dates and stay ahead of reorder cycles. A great way to save money is to use online pharmacies or reorder services that can provide you with generic equivalent of prescription drugs. But make sure the medication provider is legitimate so you know you are getting exactly what you ordered.

By staying on top of the senior citizen you are taking care of and his or her medication situation, you are being the brains of the operation. Your retired mom or dad may no longer have that kind of attention to detail and poor eyesight and mental fatigue can cause him or her to fail at staying on top of a complex drug situation. So you fill in that gap for your parent and in doing so, you will the peace of mind that they are getting the medications they need and only the medications they need.
---
Medications Related Items For Sale

Posted on Thursday January 01, 1970

Posted on Thursday January 01, 1970

Posted on Thursday January 01, 1970

Posted on Thursday January 01, 1970

Posted on Thursday January 01, 1970

Posted on Thursday January 01, 1970

Posted on Thursday January 01, 1970

Posted on Thursday January 01, 1970

Posted on Thursday January 01, 1970
---
More Articles
Senior Citizens Bill Of Rights
Taking Care Of Yourself Is Part Of The Job
Guilt Helps Nobody Caregiver And Guilt
Never Too Old Making A Difference Together
When The End Is Near Terminal Illness
Greatest Loss Of Them All Dealing With Death
That Thing We Dont Talk About Facing Death
---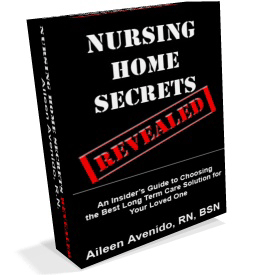 ---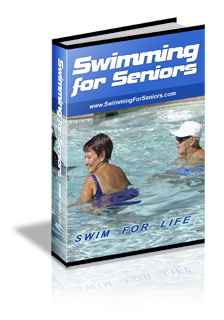 ---
---
Best Clickbank Products
---
More Articles
... take the preparation of your parent's living space for their ease of use and safety, look at putting emergency pull ropes in every room. These units are used extensively in assisted care units and they make it possible for your parent to pull that cord if she is in trouble and set off an alarm or call ...
Giving Thanks For Being A Caregiver
... tough time of their lives. 5) Celebrate those little times of laughter and joy. Celebrate when you enjoy a movie together or laugh at those "insider" family jokes that always bring a smile. Those times will be precious to you when your parent go on to their reward some day. There is something deep inside ...
Listening To Your Parents Even Now
... your aging parent cannot do any more or just doesn't do because of fatigue or general lack of attention to detail. So when your parent wants you to forget all that work and just sit and talk, what is aggravating to you may be very important to your parent, maybe even more important than the apartment ...
When Is It Time To Step In Taking Care Of Your Parents
... competent to continue to live independently. That ability to live on our own, go where we want when we want to and take care of our own needs is so fundamental to who we are and to our self esteem that this transition from living on their own to living where everything is done for them is emotionally ...
... whole family should be involved with. If you live far from your parent and your brother or sister is doing the careering, be aware of the stress they are under and be supportive. You can do all you can to help out to take some of the stress off. Perhaps you can coordinate with the other distant siblings ...
Managing Your Senior Citizens Medications